Now that esports is becoming globally recognized, team logos are important to promoting public recognition. That said, we're listing our top picks for best esports team logos.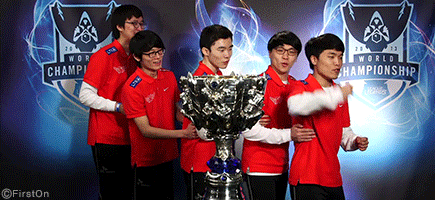 Logos have a great significance within the community. They symbolize what teams stand for. Furthermore, it could also comprise of the team colors and what attitude the team carries out on a specific game. We could also say that it is one of the things that make an esports super team 'super'.
That being said, let's get right on the list!
Top 8 – Team Solo Mid
Exquisite. Simple. Firm. 3 words to describe this powerhouse of a team on the Summoner's Rift. Their logo describes the organization 'surrounding'  the fans they adore.
Top 7 – Fnatic
A classic that even without the name inside the logo, we already know which team it is. Now that is a mark of a successful branding.
Top 6 – Natus Vincere
Okay first off, their name is badass. Second, who doesn't like this team anyways? Kidding aside, the design of their logo feels like it symbolizes the gaming franchise moving up any scale. The cuts within the letters also give it more reasons to look awesome.
Top 5-  Copenhagen Wolves
Any team who has a fierce animal in a logo will always be appreciated by gamers in general. Look at that wolf, it's like it's mad but yet firm on his ground. It's a perfect design for the multi-talented team who ventures in almost every esports games in the industry. Hunt like wolves!
Top 4 –  Team Empire
Reminds us of the some roman warriors who fought to protect and conquer. The horse leaping across the logo is also a plus. It really signifies the word 'Empire'. Well Played.
Top 3 – Cloud 9
What we like about this logo is that it's simple and light. It really feels like we're on Cloud 9. These kinds of logos are eye-friendly — and that's always a good thing.
Top 2 – Team YP
 

Let's face it. The design is awesome. The sword piercing the mountain is a nice touch. Its symbolism of a strong organization that could potentially destroy its enemies and win the trophy for their organization is perfect. As long as the team doesn't get banned from all ESL event because of its main sponsor of course.

### Top 1 – Virtus.Pro
Polar Bears being aggressive. The slice of pizza-like structure on the background with a touch and the right amount of the color orange to spice things up. What more can you ask? This team definitely knows how to make statements using logos.